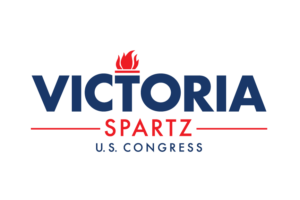 Spartz for Congress Campaign Releases "Bold Thinking" TV Ad
Westfield, IN (August 27, 2020) – This morning the Spartz for Congress campaign released a commercial entitled "Bold Thinking" to the Indianapolis media market.
"This commercial highlights the proven leadership and tested experience that will make Victoria Spartz the leader Hoosiers in the 5th District will be proud of", commented Catherine Seat, Campaign Manager. "As a finance executive, business owner and farmer, Victoria will bring her extensive experience to Washington."
This ad is part of a six figure buy on Indianapolis broadcast and digital platforms.
Click here to watch "Bold Thinking".
Transcript
"Bold Thinking"
Victoria Spartz grew up in eastern Europe…
…and built the American Dream in Indiana…
…becoming a CPA, businessowner and State Senator.
A mom who understands knowledge empowers, Victoria worked to innovate education.
Not a career politician, Victoria challenged the political establishment…
…bringing people together for major healthcare reforms.
In Congress, Victoria's business experience will reinvigorate our economy.
Bold leadership.
Real results.
Victoria Spartz.
I'm Victoria Spartz and I approve this message.
###