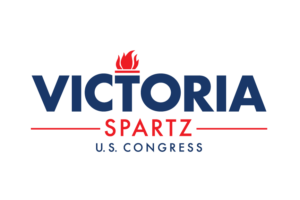 FOR IMMEDIATE RELEASE
July 27, 2020
Spartz Challenges Hale to Three Debates
NOBLESVILLE, IN – Today State Senator Victoria Spartz, Republican nominee for Congress in Indiana's 5th District, challenged liberal Democrat Christina Hale to at least 3 debates, giving Hoosiers the opportunity to understand the clear differences in policy and substance between candidates:
"Fifth District Hoosiers should have the opportunity to hear directly from their candidates for Congress in multiple debates," Spartz said.  "Hoosiers have a clear choice between my record of standing up to the establishment in both parties and working with Governor Holcomb to strengthen our economy, protect Hoosiers with pre-existing conditions, and make government more efficient and effective, and Christina Hale's record of opposing all the major reforms of Governors Daniels, Pence and Holcomb that led to record prosperity in Indiana's 5th District."
"Christina Hale is trying to reinvent herself as a moderate, but just last week she was endorsed by far-left Democrat Elizabeth Warren. Hale has been handpicked by the Washington establishment because they know Hale will vote to make Nancy Pelosi the Speaker of the House and push the button for every item on Pelosi's out-of-touch, partisan agenda," Spartz added.
Victoria Spartz has already agreed to a September debate hosted by Indiana Town Halls, and challenges Hale to agree to at least two more debates hosted by neutral organizations and moderators.  While the coronavirus is limiting voters' ability to interact with candidates, it is more important than ever to have multiple debates.
Victoria Spartz is a State Senator, CPA and Fortune 500 auditor, businesswoman, farmer and, most importantly, a mom.  She will bring those perspectives, as well as that of a legal immigrant and proud American, to Congress.  In the Indiana State Senate, Spartz developed the reputation of a reformer willing to challenge leaders in both parties and take on serious policies to improve the economy, health care, criminal justice and the effectiveness of government.
###