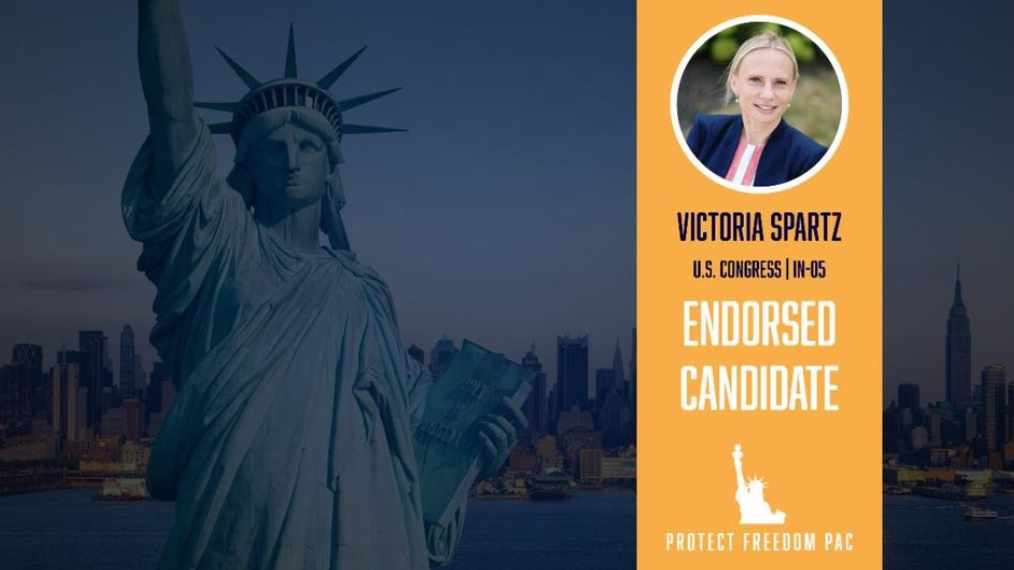 September 3, 2020

Athens, GA – Protect Freedom PAC, an independent organization dedicated to supporting pro-liberty and freedom-minded candidates, has endorsed Victoria Spartz for Congress in IN-05.
Protect Freedom PAC is planning independent expenditure campaigns totaling $5 million for the 2020 election cycle.
Protect Freedom PAC spokesman Kory Wood stated:
"Victoria Spartz is a proven conservative and a tireless fighter for liberty, less government, and more freedom. We know she will bring that same track record and commitment to Hoosier values to the Halls of Congress. Victoria has our full support."
Protect Freedom PAC endorsed and supported candidates for statewide and federal office in a half dozen states in 2018 and looks to expand its reach for the 2020 cycle. The organization was founded by a team of veterans of the Donald Trump, Ron Paul, and Rand Paul campaigns for President.

###