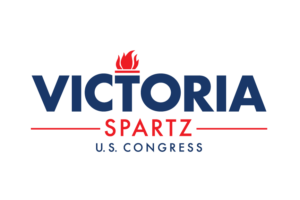 New Poll: Spartz Leads Hale 47% to 40%
Westfield, IN (August 14, 2020)– Today Spartz for Congress commented on a new poll released yesterday by the Club for Growth showing Victoria Spartz leading Christina Hale 47% to 40%:
"Despite Christina Hale's phony polls earlier this summer, the truth is Victoria Spartz is winning the race for Indiana's 5th District. As voters learn more about Victoria Spartz, her inspirational story and her record of independent leadership and bringing people together to get results on jobs, health care and education, her lead will only grow," said Spartz campaign manager Catherine Seat.
After years are presenting herself as a liberal, big city Democrat and even running for Lieutenant Governor to energize leftwing Indiana Democrats for a candidate viewed as too moderate in John Gregg, Christina Hale is feverishly trying to reinvent herself.  Hale has voted for massive tax increases, for reckless spending, against law enforcement and generally opposed the entire pro-business, free enterprise agenda of Governors Daniels, Pence and Holcomb that has resulted in record prosperity in Indiana's 5th District.  No wonder she was handpicked by Nancy Pelosi and the extreme national Democratic establishment.
Read more about the Club for Growth's polling showing Victoria Spartz winning here.
###