Indiana Right to Life PAC Endorses Victoria Spartz (IN-05)
FOR IMMEDIATE RELEASE
April 3, 2020
info@spartzforcongress.com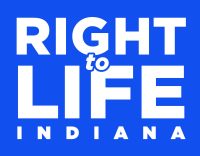 Indiana Right to Life PAC Endorses Victoria Spartz (IN-05)
NOBLESVILLE, IN – Indiana Right to Life PAC officially endorsed State Senator Victoria Spartz in Indiana's 5th Congressional District.

"I am honored to get the endorsement of Indiana Right to Life PAC," Spartz said.  "The value of each individual life – born and unborn, is at the core of American society. I will continue my 100% PRO-LIFE state senate voting record in Congress!"

 For more information about Indiana Right to Life, visit their website at: https://irtl.org/.