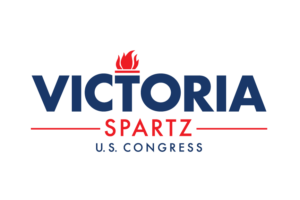 Indiana Farm Bureau AgELECT Endorses Victoria Spartz for Congress

Westfield, IN (August 25, 2020) – Today, the Spartz for Congress campaign and the Indiana Farm Bureau AgELECT are proud to announce their endorsement of Victoria Spartz to represent Indiana's 5th Congressional District.
"Indiana Farm Bureau ELECT PAC endorsed Victoria Spartz based on the values she will take to DC and the solid working relationship we've had with her while in the Indiana State Senate.  Her family farming operation in Hamilton County gives her a first-hand view of the challenges facing agriculture, both economic and environmental.  Our farmer members in CD 5 look forward to working with her in Washington, D.C.", commented the Indiana Farm Bureau ELECT PAC.
Campaign manager, Catherine Seat, commented on the endorsement, "As a farmer herself, Victoria is honored to have the support and backing of the Indiana Farm Bureau AgELECT. Farmers in the 5th Congressional District are pivotal to economic progress for all."
###